Highlight
Dual 4K Display
Stream or mirror content to dual displays in stunning resolutions up to 4K@60Hz. Please note that your host device must support DP 1.4 to display in 4K@60Hz.
Plug and Play
Connect to your device and start using immediately, with no need for installation.
Lightweight and Compact
Weighing only 1.7 oz and measuring just half an inch thick, this dual HDMI adapter offers effortless portability.
Premium 7-in-1 USB-C Hub
One USB-C port? Zero problems. Unlock the limitations of your laptop with this super-expansion hub.
Featuring total pass-through charging for using your laptop and hub at the same time, to high-speed data transfer, to vivid 4K HDMI video. Your USB-C port just got a lot more useful.
2 USB-C Ports (1 for charging and 1 for data), 2 USB-A Data Ports, 1 HDMI Port, 1 microSD Card Slot, and 1 Standard SD Card Slot

Transfer Music and Movies in Seconds

Full-Speed Pass-Through Charging

Vivid 4K HDMI Video

Universal SD Card Compatibility

Advanced Temperature Control
Anker USB-C to 4-Port USB 3.0 Hub
The future of USB connectivity
USB-C Compatible
Designed to work with the latest generation of computers and smart devices that have USB-C ports.
Extra Ports
Turn one USB-C port into four USB 3.0 ports.
SuperSpeed Data Transfer
Transfer data at speeds of up to 5 Gbps through four ports. That's fast enough to transfer a full HD movie in just seconds!
Sleek & Slim Design
With its premium aluminum exterior and compact design, this Anker hub is the perfect partner for your new MacBook and more.
Compatible Devices:
Apple MacBook (12 inch, 2015); Google ChromeBook Pixel (2015)
Supported Systems:
Mac (OS X 10.2 and above); Windows (8 / 7 / Vista / XP); Linux
Please Note:
For a stable connection, don't use this hub with high power-consumption devices, such as external hard drives.
2.4GHz wireless devices, MIDI devices and some USB 3.0 devices may not be supported. Try using the host port or a USB 2.0 connection.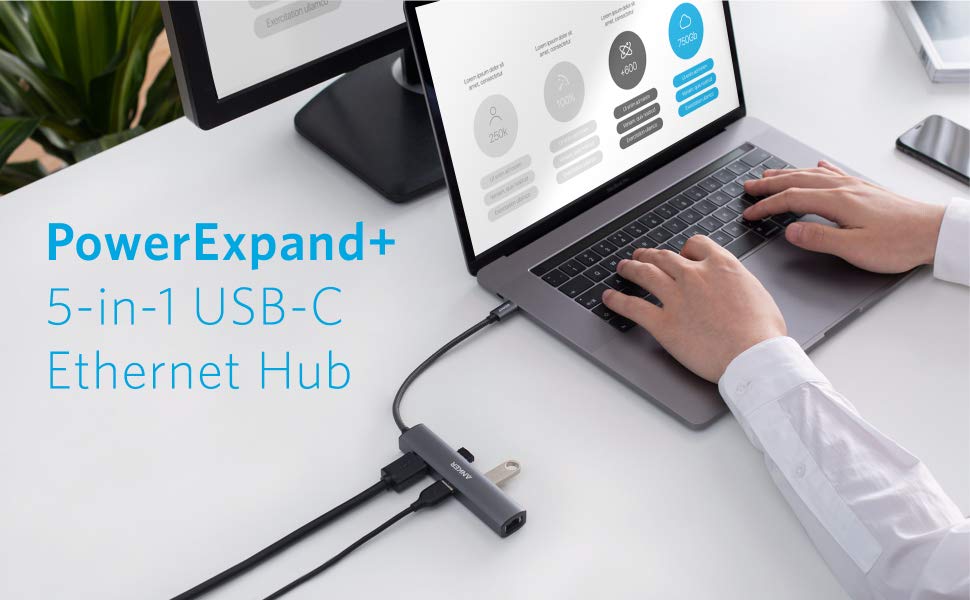 High-Speed Data Transfer
Transfer movies, music, and more in seconds with transfer speeds up to 5Gbps.
Ultra HD Display
Easily stream media or extend your screen at resolutions up to 4K@30Hz.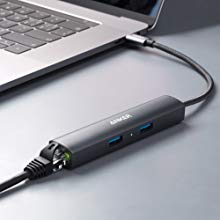 High-Speed Ethernet
With this USB-C hub, you can connect to the internet instantly and enjoy stable connection speeds of up to 1 Gbps.
Compact and Portable
The compact and lightweight aluminum design fits effortlessly into your bag or pocket for superior portability. Travel pouch included.